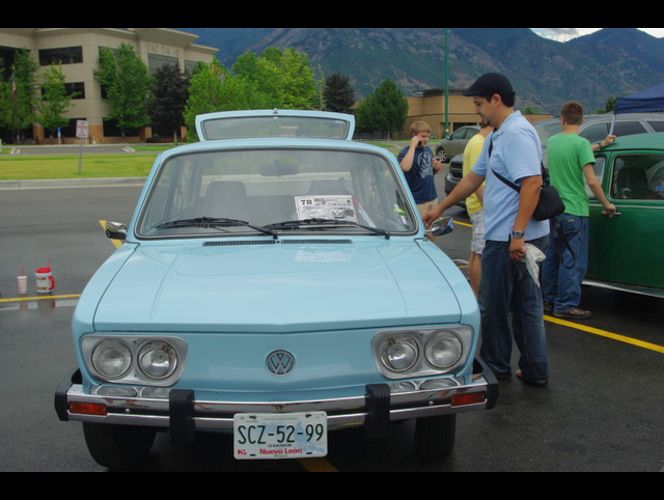 So remember that car show I recently posted about? It made it to the local news. KSL did a article online about the bug fest, and my car was in the video. If you look behind the Brazilia its the green bug. That made my day. In the picture I posted I'm the kid in the background with the blue shirt on the phone, and the other two kids around my car are my two friends I went to the show with. I thought that was pretty cool. There are actually a lot of people in my area of Utah that drive aircooled volkswagens.
Here's the link to the video and article:
Bug's Invade Car Show
. Have you guys ever made the news with your Volkswagen? Or any of the clubs in your area?